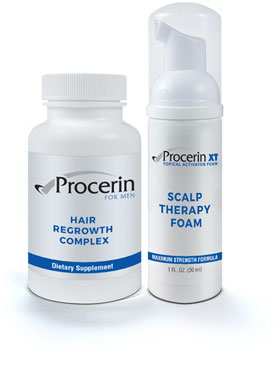 How FUE Works
For men that resort to hair loss surgery, the most commonly used technique is Follicular Unit Extraction, or FUE. Follicular Unit Extraction is a process in which a very small number of hair follicles are removed for hair transplantation. During FUE, each individual follicular unit (hair and root) is extracted, normally one at a time. This differs from the other method for transplanting hair called strip harvesting. Strip harvesting actually removes small strips of skin, which are then transplanted into many individual follicular units. These are extreme surgical techniques, performed in a hospital setting, and should be used only in extreme cases where natural hair loss supplements are not effective.
History of FUE
FUE has actually been around since 1988, where Japanese surgeons were the first to successfully complete a procedure. Numerous studies arose after the surgery and FUE has become an incredibly popular treatment option for hair loss. Over the last four years, a growing number of robotic FUE devices have been implemented to make the process easier, faster, and have a much higher success rate.
Success Rate of FUE
The "success rate" of FUE is actually based upon something called the transection rate. The transection rate is the percentage of hair follicles that are damaged or cut off during the extraction process. The transection rate is influenced by many factors, but the two most important factors include the following:
Health of the hair: Hair that is thicker is less likely to be damaged and will therefore have a better chance of surviving. Thinner hair is easier to damage and has a harder time surviving the transplant even if it is not damaged during the extraction process.
Skill of the surgeon: Obviously a more experienced surgeon is less likely to damage hair follicles. In fact, this may be the biggest factor in determining the transection rate.
With healthy hair and a skilled surgeon, a person undergoing FUE can see as low as a 5-8% transection rate. However, on the flip side, some patients have seen transection rates upwards of 20%. Robotic procedures, while not as commonly used, normally net a 10-12% transection rate.
Scarring and Recovery Time
While strip harvesting does have more severe scars, there may be some scarring and redness immediately after FUE. For the most part, the redness will go away within a week and the scarring will gradually fade completely. In some cases, there are some very tiny scars that will remain, but they are normally very hard to see.
In general, the recovery time from the procedure is also very short as well. In most cases, patients experience a full recovery within two weeks, although this depends on the area that is graphed.